Rusted Warfare
Rusted Warfare is a Android RTS inspired by classic games such as Total Annihilation and Command and Conquer.
Play on the go against your friends on your phone or tablet. Build up bases, extract resources and create your army.
Features
A pure RTS with no microtransactions and no DRM
Online and offline multiplayer over wifi and mobile networks
Campaign, skirmish, survival, and challenge missions, with full AI
A range of land, air, and sea units for balanced gameplay
Experimental units and nuclear missiles for the big endgame battles
Fast interface: Issue commands through the minimap, multi-touch support, unit groups, rally points
Strategic zoom feature: Zoom out to view and issue commands across the whole battlefield
Save and load games including multiplayer games for that quick lunch time battle
Reconnect disconnected multiplayer games and avoid disappointment
Create and load your own custom levels (see forums for details)
Fully scales from phones to large screen tablets
USB keyboard and mouse support
Media
Images..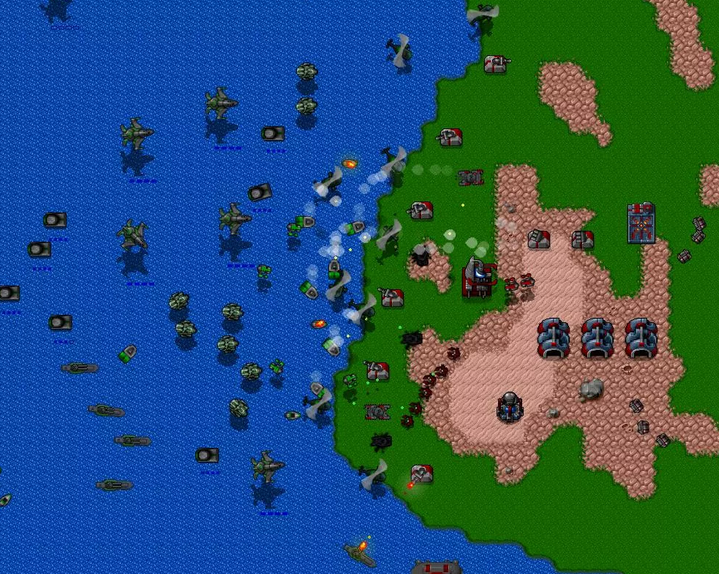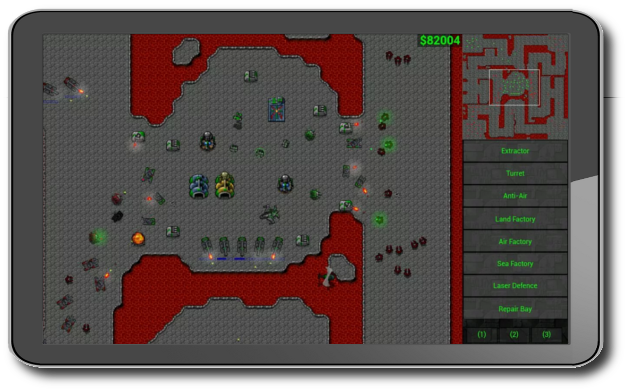 Video..